SIGNATURE FACE TREATMENT
Journey with us and experience an invigorating sensory indulgence that promises to nourish your mind , rejuvenate your body and lift your spirit.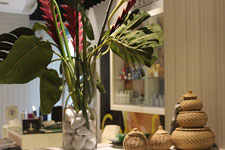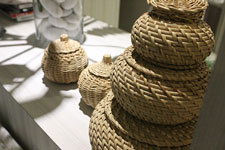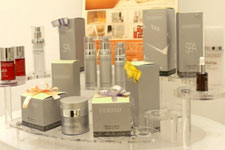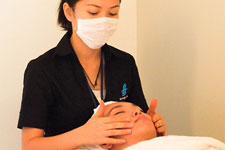 Dedicated to perfecting every type of skin, Our skincare experts have garnered the latest beauty technologies and a multitude of luxurious skincare products from exclusieve top brands including Celmonze , Swissline1.
CELMONZE
Inspiring Women All Over The World Towards Better Skincare, Beauty & Soul.
Founded in 1980, Celmonze International Laboratories (Celmonze IL) now comprises of five state-of-the-art research labs located across Europe and North America, with its headquarters based in the beautifully enchanting city of Paris.
Today, Celmonze continues to inspire women all over the world towards better skincare, beauty and soul. Our secret: Constant innovative breakthroughs and formulations by our team of dedicated and experienced Cosmetologists and Specialistscreating successful products unsurpassed in quality and excellence.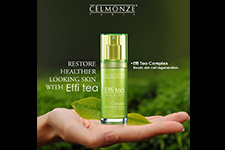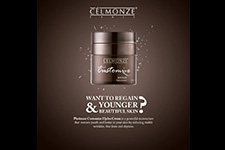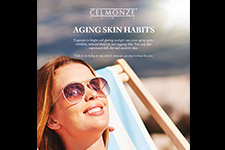 THALGO
THALGO is inspired by thalassotherapy, spa treatments that use real seawater and seaweed to effectively treat a range of conditions from skin problems, such as eczema, to excess weight, low energy levels and fluid retention.
We all know how beneficial the sea is for health and well-being. THALGO has been able to harness these extraordinary benefits in its range of spa treatments and skincare products. For more than 50 years, THALGO has explored the sea depths and identified specific seaweeds with anti-aging, slimming, detoxifying, rebalancing, hydrating and soothing properties.
Our patented Micronized Marine Algae (MMA) provides outstanding results in the medical treatment of conditions such as rheumatism, arthritis and skin disorders. Due to a unique manufacturing process, the cell walls of the marine algae are literally exploded to release the active inner ingredients. The micro-particles of the resulting powder ensure remarkable skin penetration.
The sea is where life on our planet began. Three billion years ago the first living cells were single cell blue algae. When you analyze seawater under a microscope, you can see it has a very similar structure to blood plasma. The human body is made up of approximately 70% water. The sea makes up 3/4 of the earth's surface. Algae are responsible for 1/3 of the world's oxygen production.
"Sea washes away all of man's ills."
Hydra-White Treatment
Revive natural of hydra-white purifying
Benefits:
Hydrating and whitening effect
A detoxifying and refreshing treatment which deeply purifies skin and pores.
Rebalance revitalize skin leaving one feeling supermely relaxed and throughly invigorated.
Gentle purifying and decongestion of the skin.
Has excellent anti-inflammatory and healing effect.
Recommended for:
Combination, Dehydrated skin, uneven skin tone
Vitamin - C Treatment
Power Up With C- Energise Skin Back To Youth
Empower your skin's ability to turn back time with C Power: A synergy of 3 types of Vitamin C that is combined in water-soluble and oil-soluble form. Resulting in a stable, continual release of C POWER for a concentrated and long-lasting effect.
Benefits:
Revitalized, firmer skin: Skin collagen is rebuilt, restored and renewed
Powerful antioxidant performance: 3 Vitamin C, fortified with A and E
Premature aging prevented: Combats free radicals and aging culprits
Recommended for:
Combination, mature, pre-mature skin with uneven skin tone
Wonder Face Lift Treatment
A Revolutionary Botox Alternative With PowerfulFace Push-Up Effect
A face-lift will restore youthfully gorgeous looking skin.The good news is RF Treatment can do that without the costly pain of surgery and injections.Our revolutionary formulation is now clinically proven as Botox's best alternative.
Benefits:
Rested appearance: Gently relax facial muscles and expressions
Youthful complexion: Reduce deep wrinkles. Face push-up effect Skin-cell regenerated:
Powerful synergy of antioxidants & nutrients
Proven results: Visible change in 30days. Rejuvenated in 60 days
Recommended for:
Saggy face,'Expression wrinkles' on forehead / eye / mouth / jaw area
Signature body treatment
Synergy's luxury spa is the rejuvenation haven for your mind , body and soul.
In here you will let go all worries , retreating into the tranquil ambiance, enchanting aromas , relaxing hydrotherapies and caring hands of our massage specialists.
Our range of pure Aroma SPA Holistic body therapies and stress-reduction treatments includes :-
Aroma Full Body Lightening Treatment
An aroma full body lightening helps to exfoliating, lightening, smooth the skin, anti-stress, improve circulation, elimination of toxin and moisturizing.By using the body scrub cream and AHA treatment lotion apply thin layer on clean body, gently rub in circulation movement with finger tips while supporting the skin. This is the steps which can helps to exfoliating, lightening and smooth the skin.Aromatic Balm (lemon to activate the circulation and juniper for, decreases uric acid and toxinx within the blood)will be applied on the spot as or cellulite areas,. using a light massage until fully absorbs. It can help to anti stress, improve circulation and elimination of toxin. Apply the phyto body milk to moisturizing, hydrating, glowing and repair chaps or crack.
Aroma SPA Slimming
Slim naturally with essential oils. Every Aroma SPA treatment begins with a preparatory massage which carried out by a beauty therapist specially trained in the technique. By applying our Bi-active serum is to speed up the removal of cellulite and act selectively on the triglycerides responsible for weight gain. Drains and helps eliminate toxis- the body is apply in Sauna Cream Algae and aromas, which comprises rosemary, lemon and cypress essential oils combained with algae extracts which trigger off the perspiration process. The acupuncture points are stimulated using
(Gold Balls) which help eliminate excess toxins and increase the body's vital energy potential. The results are enhanced by the synergy between the two techniques.
HEAD QUARTER
Address:
No. 1-1, Jalan SP 2/1, Taman Serdang Perdana, 43300 Seri Kembangan, Selangor, Malaysia.
Contact:
Tel: +603-8959 1929
Working Hours:
Mon - Fri: 7:00 am - 11:00 pm
Weekends / Public Holiday: 8:00 am- 10:00 pm
PUCHONG BRANCH
Address:
F & B-2, Ground floor, Tower 4 at PFCC, Jalan Puteri 1/2, Bandar Puteri, 47100 Puchong, Selangor.
Contact:
Tel: +603-8051 3398
Working Hours:
Mon - Fri: 7:00 am - 11:00 pm
Weekends / Public Holiday: 9:00 am- 7:00 pm
---
Email:
admin@synergyfitness.com.my