Corporate Wellness
What is Corporate Wellness?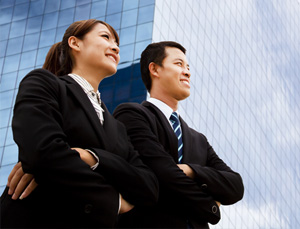 A wellness program is any program implemented by an employer to improve the health of its labor force
Corporate wellness programs are to deal proactively with issues like stress, high blood pressure, cardiovascular diseases and more which is affecting more and more employees nowadays
Wellness programs are great ways to protect your most valuable asset - YOUR EMPLOYEES!
Quick Fact
"Every 1 hour, 6 Malaysians are being hit by STROKE!"
- 2010/ 2011 Malaysian Health Statistics by Ministry of Health Malaysia
"Diabetes is a growing concern in Malaysia with 3 million out of 28 million of its population diagnosed with the disease and one in five adults has diabetes!"
- Borneo Post Online
"Malaysia has the highest obesity rate in Southeast Asia!
30% of Malaysian population is overweight & an additional 30% of the population is obese and holds 6th place in Asia terms of obesity! "
- New Strait Times, May 2012
Why Corporate Wellness Programs are essential for my Organization?
Corporate Health and Wellness initiatives are the
key in controlling and combating this source of drain
on your bottom line!
Such programs are a great way to ensure that your
employees remain satisfied and loyal to your organization
which is a crucial factor when it comes to the long-term success of any organization.
More importantly,
the overall costs of implementing corporate wellness programs are quite low as compared to the costs associated with high employee turnover
.
Program BENEFIT
Attract, retain and sustain valuable human capital
Enhance performance and increased productivity & posivite return on investment
Lower employee turnover
Reduced Health Care Costs & sick leaves
Stress reduction & more positive working environment
Increase self-confidence & positive morale
Corporate wellness trains leaders to be more effective at team building
Packages
We have a range of packages available and it is customized according to your needs. Set an appointment right away with our Corporate Wellness Advisor to further discuss and cater the right package for your organization's health and fitness goals!
Enquire Now!
HEAD QUARTER
Address:
No. 1-1, Jalan SP 2/1, Taman Serdang Perdana, 43300 Seri Kembangan, Selangor, Malaysia.
Contact:
Tel: +603-8959 1929
Working Hours:
Mon - Fri: 7:00 am - 11:00 pm
Weekends / Public Holiday: 8:00 am- 10:00 pm
PUCHONG BRANCH
Address:
F & B-2, Ground floor, Tower 4 at PFCC, Jalan Puteri 1/2, Bandar Puteri, 47100 Puchong, Selangor.
Contact:
Tel: +603-8051 3398
Working Hours:
Mon - Fri: 7:00 am - 11:00 pm
Weekends / Public Holiday: 9:00 am- 7:00 pm
---
Email:
admin@synergyfitness.com.my